---
In the summer of 2019, we announced we were building our new office building. Now, as of January 2020, we're officially in our new work-home!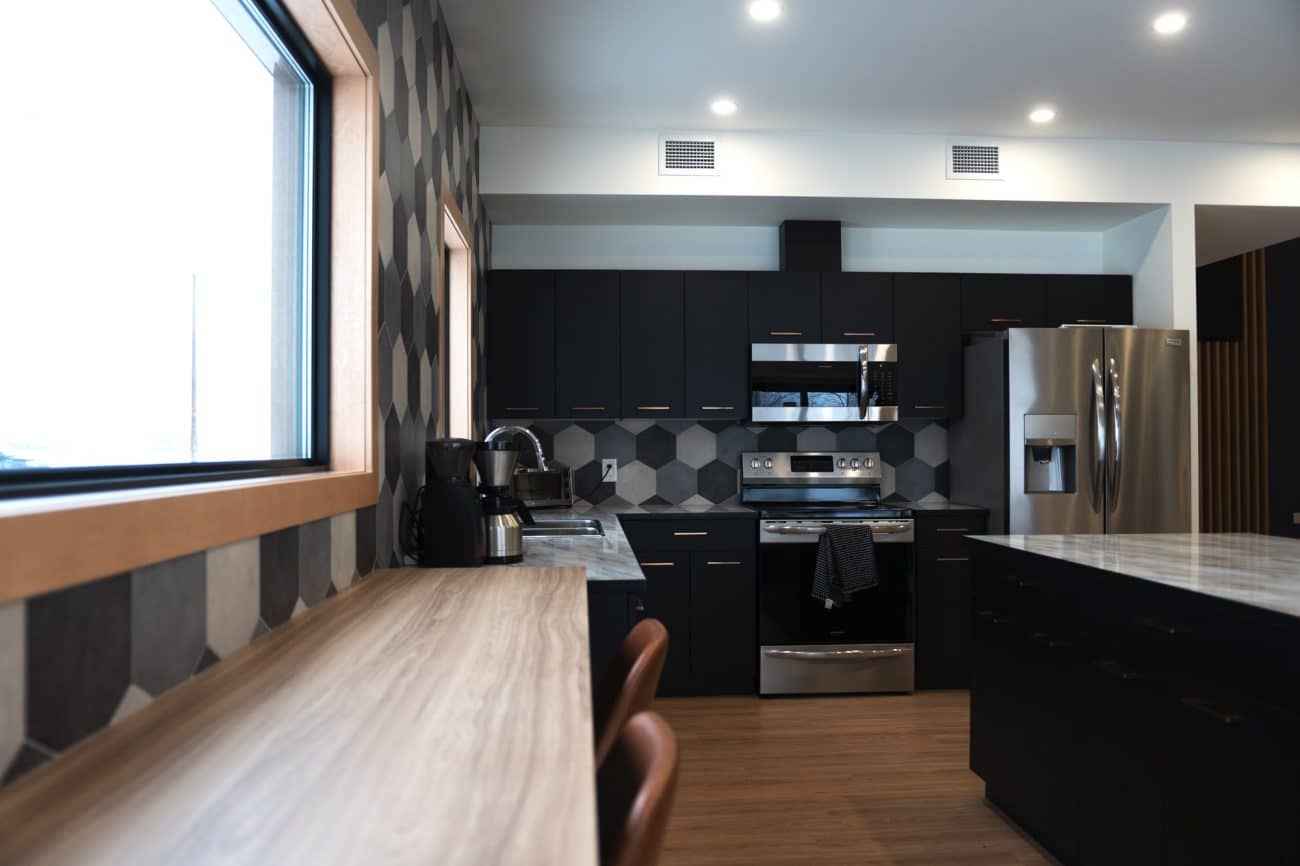 It's a really beautiful space and we are so excited to settle in.
The building is two-storeys with the Rotessa offices on the main floor and rent-ready office space and board rooms on the second floor.
On our floor, we have the kitchen, our lounge area, and – everyone's favourite space – the atrium.
In the previous building, our kitchen was a tight squeeze. In other words, there was always a line up for the microwave and you couldn't wash dishes and open the fridge at the same time.
Now? Our fridge is comfortably far away from our dishwasher and the coffee maker has a place of honour. We still have a microwave, but the oven is a fun addition for those special days Cody will (hopefully) bake us bread.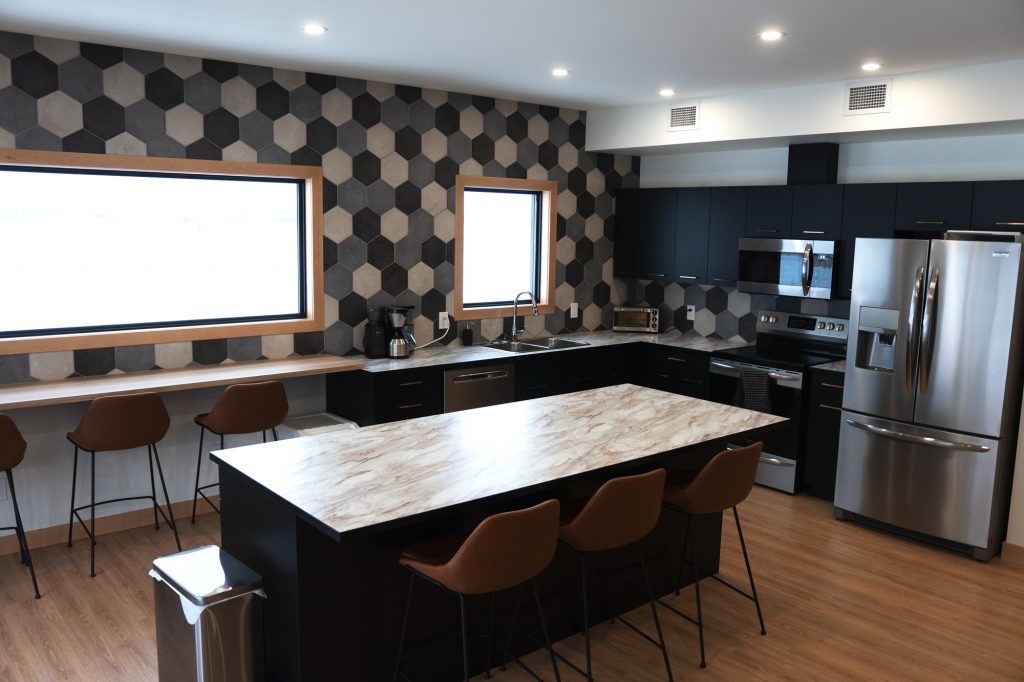 In these first days, we've been having fun finding our new spots in the lounge. Do we choose the blue spinning chairs or the comfy leather couch? A bar stool maybe? It seems you can't go wrong with whatever you choose.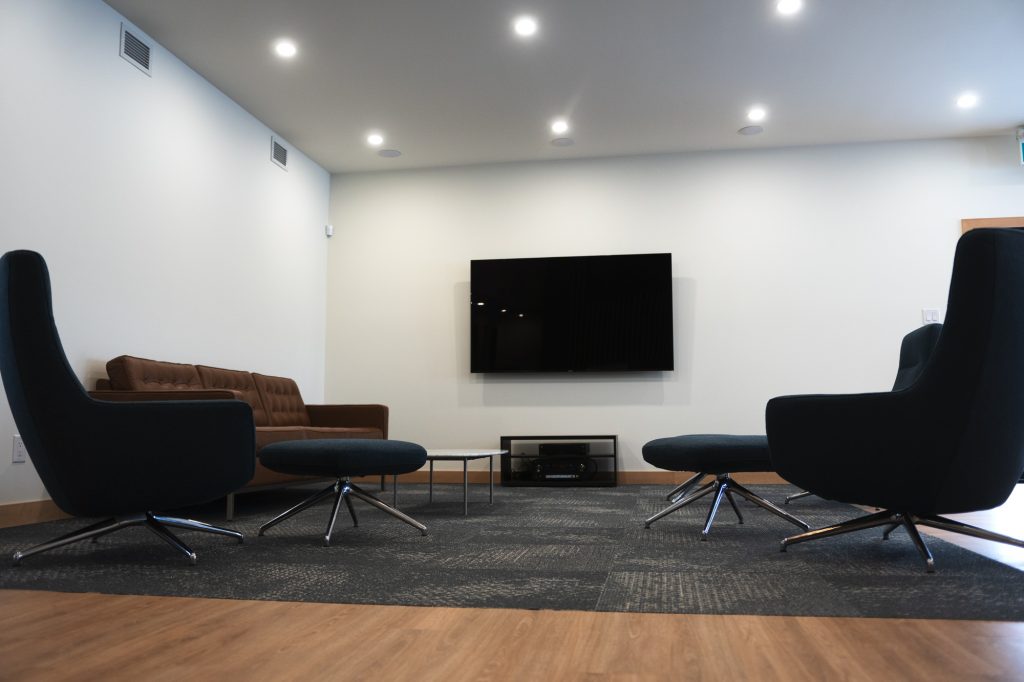 As you can see, the atrium is an attention-grabber. The huge TV aside, the wood feature and lights are our unique touch on this building. Some of us are already dreaming up the big Christmas tree we'll be able to put up here next year.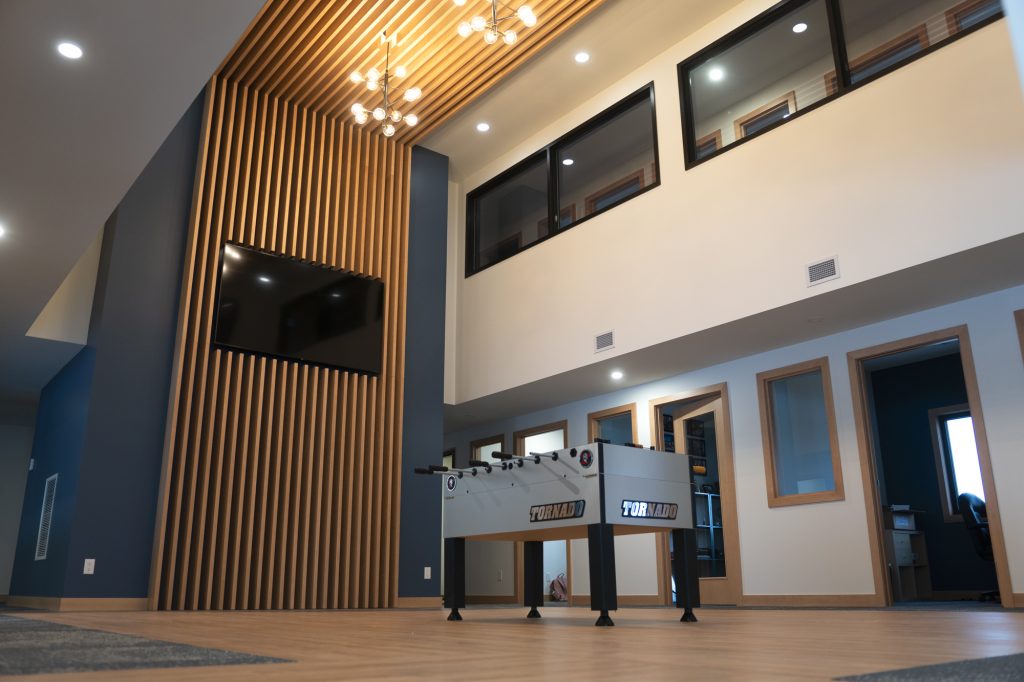 We wouldn't be here, in this new building, without our growing team and customer base. Thank you so much; we're here because of you.
We're such big fans of this new space, you will be seeing more and more photos and videos from here. Stay tuned!