---
2020 was a year that no one could have predicted. Throughout the new obstacles of working remotely, coming back together, and then working remotely again, there were also amazing opportunities for growth.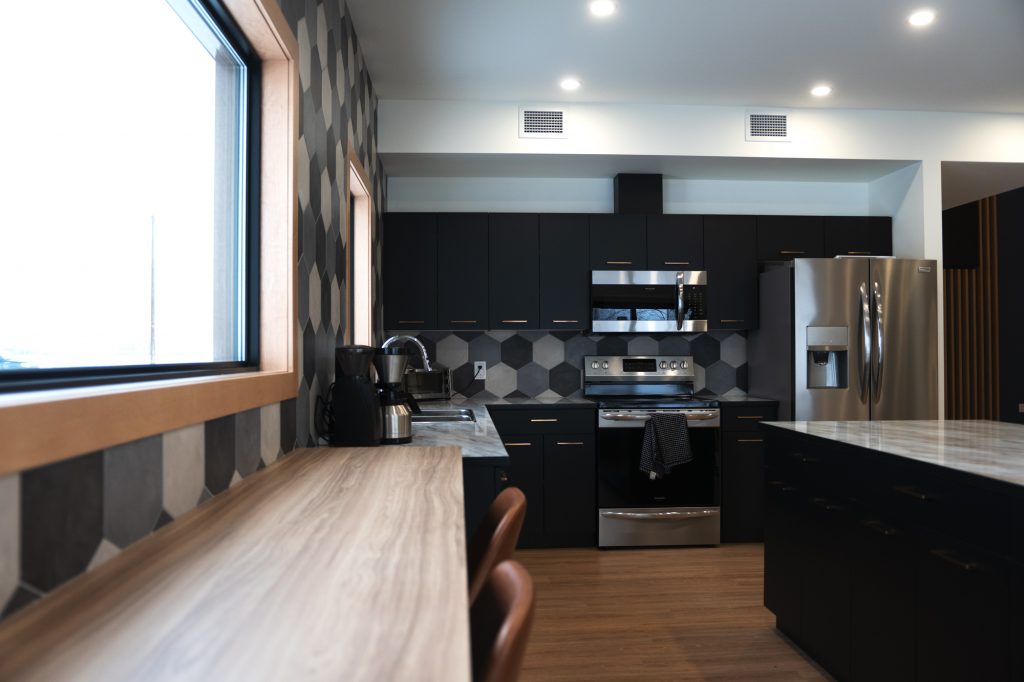 In the summer of 2019, we announced we were building our new office building. By the start of 2020, we were settled into our new work-home! We already have so many fond memories of team lunches, foosball tournaments, and collaborative meetings held within those walls.
In January we also began our feature of Rotessa customers, starting with Amy Howe of Howe Fit. Gym owner and coach Amy Howe has used Rotessa since the beginning. The ability to avoid high credit card fees and use that money to build the business has been "way easier" for Howe Fit.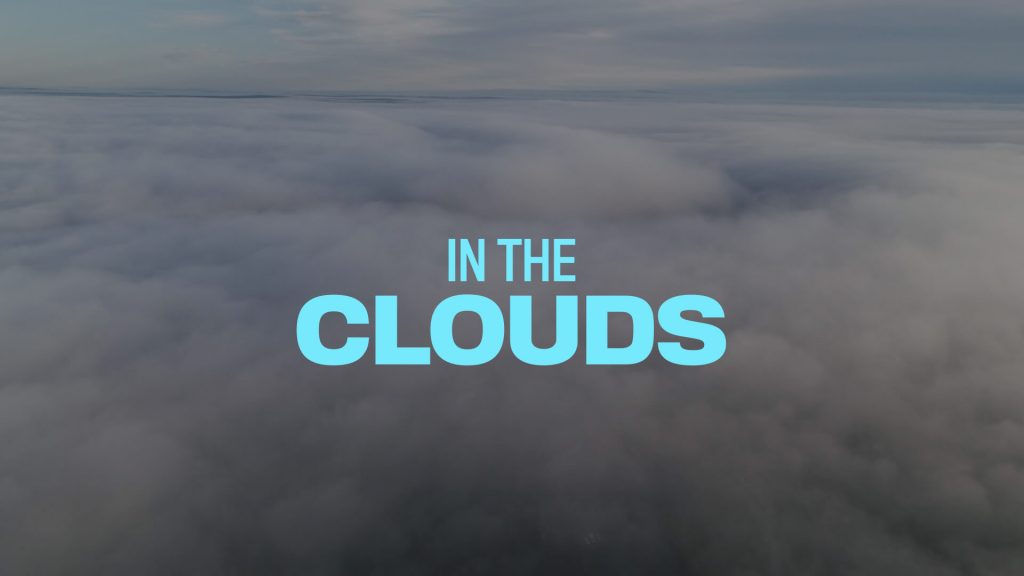 By February we had launched our first episode of In The Clouds. This project examined and connected us with the cloud accounting profession. Cloud accountants are accounting professionals who have seized the opportunity offered them by cloud-based tech to work remotely from anywhere, at any time. At Rotessa we often partner with accountants and bookkeepers who do just that. In hindsight, this series is more relevant than ever as we all had to become remote workers nearly a month after the first episode's release.
We also got the chance to connect with a long-time friend of Rotessa, Georgette Packaging. Based in Kitchener, Ontario, this woman-owned business supplies packaging for some of the most notable social media influencers, beauty and food brands. They are also carbon neutral.
By using Rotessa for their PADs, rather than credit cards, "We're able to give that three percent usually taken by the credit card companies back to the customers."
In March we released more customer stories with non-profit BCYPAOC and dance studio Dancer Edge, and new features in our app: an updated transaction timeline and two-factor authentication.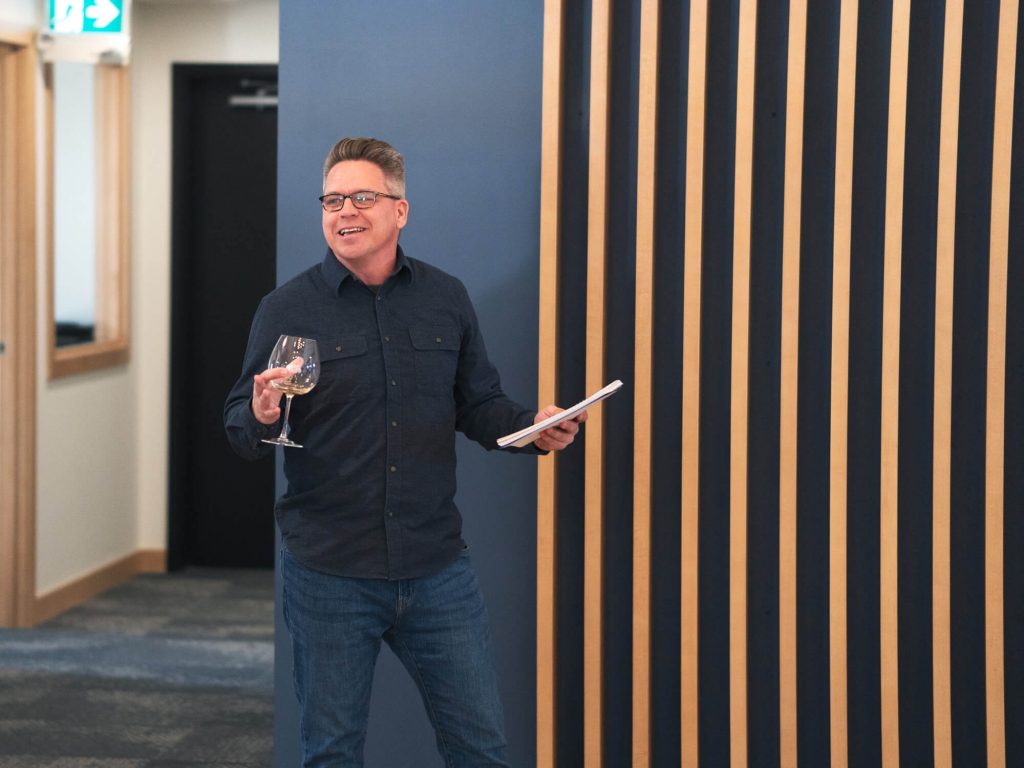 Mid-March we hosted the grand opening of our office building for friends and family. There wasn't much of a formal program, and we won't confirm, or deny, that some happy tears were shed, but it was a great reminder of the amazing community we are surrounded by.
The next week we were out of the building and all working from home. This way of working is something our team was unfamiliar with at the time. We reached out to some old-pros – who also happen to be Rotessa partners – who work from home for their tips, tricks, and resources to help those scrambling to adapt their business.
As we adjusted to a new work-life home balance in April, we also gave our QuickBooks Online and Xero integrations a facelift. We released new tutorials to go along with these integrations as well.
In May we connected with 1UP Digital Marketing. Phil Caines and his team are experts in digital marketing and come to each job with the intention of supplementing and strengthening an organization's marketing needs.
Episode 2 of In The Clouds was released in June and with a different style than before. We met up with our cloud accounting experts virtually, just as they had always been doing in their accounting and bookkeeping practices.
In June we had also begun featuring our Rotessa Bookkeeping and Accounting partners with co-authored blog content.
Kerry Smithies gave us an in-depth tutorial on the QuickBooks Online bank feed. Andrew Royer penned an article for small business owners who are considering whether or not it was time to hire for their growing business.
The summer is usually slower months for us as different team members go on holidays, but this year we had nowhere to go!
In July, we announced several property management partnerships – Condo Control Central, Rent Portal, and Askforfix – and released a new video series: Five Aside.
We are so lucky to work with and be surrounded by entrepreneurs and experts in their field. How could we not share them and their advice with you?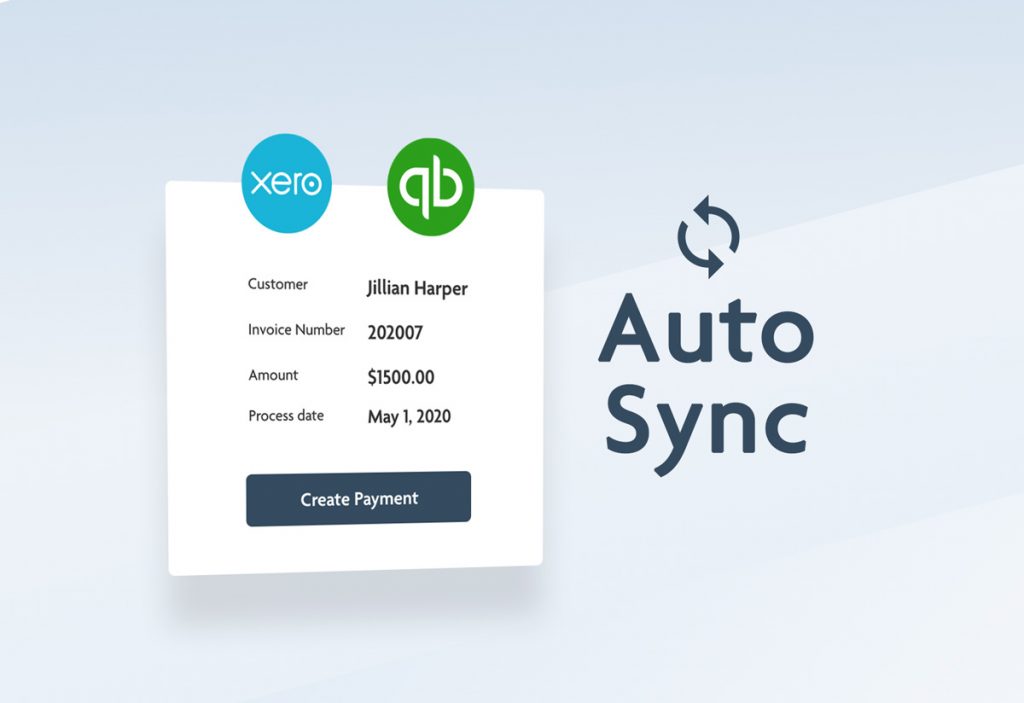 July was also the release of Auto Sync. QuickBooks Online or Xero users who want to automate their workflow, simplify receivables, and get paid on time need Rotessa and Auto Sync. Want a one-on-one walkthrough of Auto Sync and our integration with QuickBooks Online or Xero? Schedule a demo or send our support team an email.
We hosted our first ever Rotessa Partner Cocktail Party in August.
Since launching our Accountant and Bookkeeper Partner Program in November 2019, we've gained nearly 100 partners – and friends – of Rotessa.
Wish you had joined us or gotten an invite? No worries! Feel free to mix a drink up and watch the party like you were there when it happened.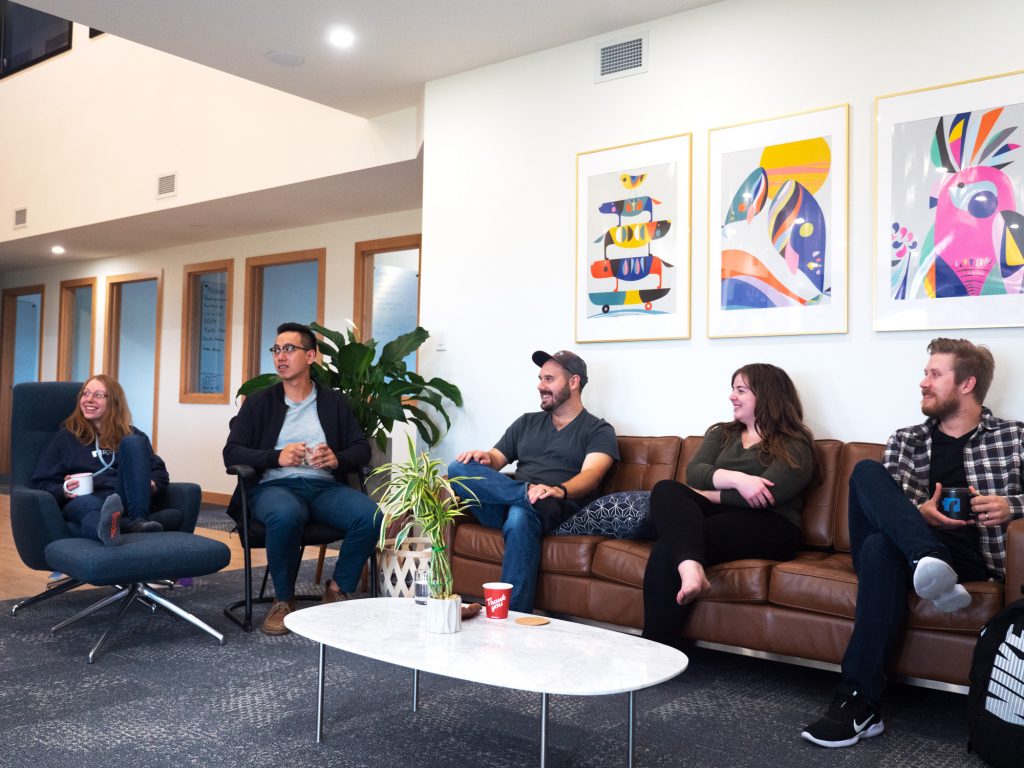 This fall we hired a new developer, Jeff, and held our annual Rotessa Summit at home in our office building. Our friend, Dave Rogenmoser, from Proof gave us a virtual seminar on the growth of his company and he gave us some awesome encouragement. We're lucky to learn from him and his experience at Y Combinator, building Proof, and focusing on the customer experience.
A new energy filled the office and we are so excited to work towards the goals and values we have laid out for ourselves – all in hopes of making Rotessa an even better app for you and your clients.
In October and November, we had more co-authored content from our friends. Shawn of Simplify Accounting made this awesome video giving an explanation of Rotessa and how small businesses can utilize us.
Mike of Upside Accounting wrote on the importance of collecting payments effectively as a small business. It may seem so simple: you do a service, your client pays you and you're done. But, more often than not, it's not so simple. This is a great, instructional blog for those looking for ways to control their cashflow.
The team at TruNoth accounting found a way to hack and automate Practice Ignition, Xero and Rotessa to automate their engagement letters, invoices, and payments.  Resources like these blogs show the value of having bookkeeping and accounting partners.
As we look back and review this year we have seen the ways we've grown as a team, how we have learned from our partners and friends, and worked towards making pre-authorized payments the best way for you to get paid.
We can't wait to see what 2021 holds for all of us and you.
Happy New Year from the Rotessa team!