---
Every month, you deal with the same inconvenience: sending invoices with Xero. If you're lucky, this can be a relatively painless process. Unfortunately, more often than not, you waste time organizing payments, sending invoices to clients, and following up with reminders. All of that paperwork leads to a loss of productivity.
What if there were a way to automate this process, save yourself the headache, and save on transaction fees?  
At Compass Accounting CPA Ltd, we are seeing the difference that using Rotessa with Xero makes. Here's how it works: Compass Accounting CPA Ltd uses Xero to create and organize invoices. Then, we use Rotessa to collect payments from those invoices. Since integrating the programs, the overall process became faster, easier, and less expensive. 
First, Xero connects with Rotessa to gather and compile all of the invoices. Then, Rotessa withdraws the payment directly from the client's bank account. Using Rotessa, you can schedule transactions to withdraw automatically on the due date of the invoice, including invoices that recur each month. Once the payment is collected, Rotessa reports it as "Paid" in Xero. It's that simple!
Here's how combining these programs makes paperwork painless:
The Best of Both Worlds
Bookkeeping and accounting are a lot easier when you combine Rotessa with Xero; it simplifies the process of creating, organizing, and sending invoices. Compass imports invoices and clients from Xero into Rotessa. When those invoices are sent directly to the clients via Xero, the payments are collected from their bank accounts by Rotessa on the invoices' due date.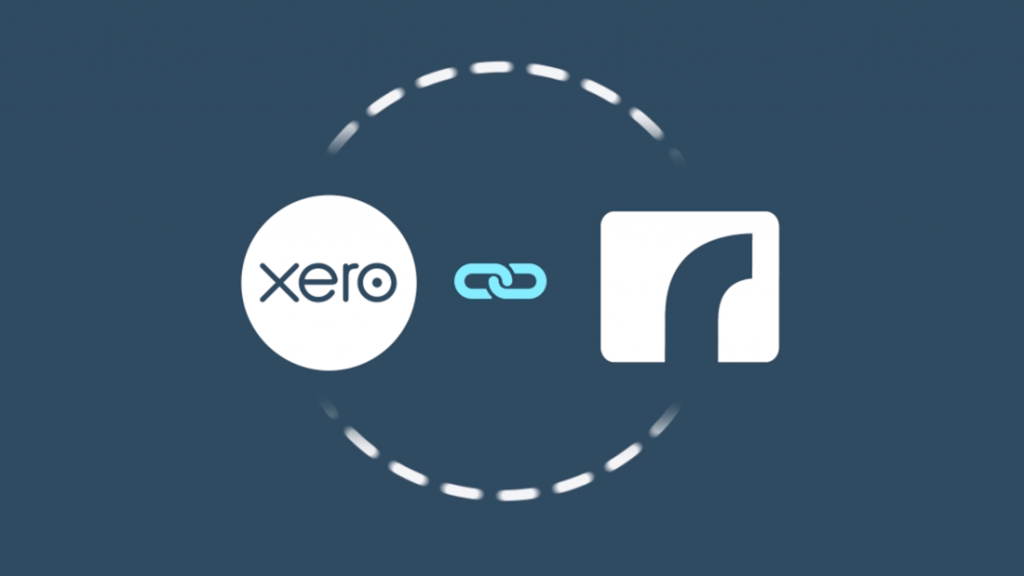 A few benefits of integrating Xero with Rotessa include:
A Painless Setup Process
If you manage the books for your business, you might be familiar with that sense of dread when it's time to send invoices. Organizing these documents can be a hassle. Using Rotessa's system, clients only need to authorize payments one time. To do so, Compass emails them a link to an authorization form. Once the client authorizes the payment, and provides their banking information, Compass receives a notification and the setup is complete. This simplifies the entire process so that payments are withdrawn automatically from the correct bank account.
Clients prefer this process because they don't have to think about initiating payments. Once they authorize payments, the payments are withdrawn automatically—they don't need to worry about setting up reminders or missing due dates. 
No Hassle with Recurring Payments
As your business grows, so does the stack of paperwork on your desk. With more clients, you need to spend more time on administrative tasks. On top of that, you have less time to deal with them. It uses up your valuable time to send invoices, collect payments, and notify clients. Not only is it awkward to try to collect these payments, but it wastes time that could be spent more productively. You can save yourself from a lot of stress by automating the billing process.
When you're running a business, it's all about working smarter, not harder. Why spend more time and effort on bookkeeping than you need to? By integrating Rotessa and Xero, Compass Accounting CPA Ltd, no longer chases clients for payments.
Save Money on Credit Card Fees
Using Rotessa is a fraction of the cost of credit card processing.
Compass Accounting CPA Ltd, saves thousands every year by using pre-authorized debits.
The more transactions you do each month, the more you'll save on credit card fees. Since the savings will scale with more transactions, it can create thousands in savings on processing fees. With the money that Compass saves on transaction fees, they can invest more capital into growing their business. 
Build Better Relationships with Clients
It's happened again: one of your clients has forgotten to pay an invoice. By this point, you know the drill – you need to call or email them to send a friendly reminder. Even though it's nothing personal, you can't help but feel awkward when you send payment reminder emails. 
With Rotessa, you can skip out on conversations about missed payments. Collection happens automatically on the date issued on the invoice. With that out of the way, you can focus on helping clients, not reminding them to pay the last invoice. Rather than sending invoices and chasing missed payments, Compass can spend more time on helping businesses reach their goals and optimize their processes. 
Get Invoices Paid on Time, Every Time
The more outstanding invoices you have, the more it hurts your bottom line. It could even hurt your business financially if payments are consistently late. To grow your business and serve your customers better, you need to ensure that payments come in on time. Compass Accounting CPA Ltd no longer waits for invoices to be paid. With Rotessa and Xero, that process is automatic. Don't let missed payments hold back your business. 
Make it Easy to Keep Track of Your Invoices
When it's time to bill your clients, you might be familiar with questions like:
Which of my recent invoices were paid?
Were all the invoices sent to the right clients? 
Did the invoices have the correct information?
By using Rotessa, Compass Accounting CPA Ltd never has to wonder about what's going on with the books. All of that information is readily available. It's easy to see everything from outstanding invoices to payment due dates. If there are any issues with invoices, Compass can quickly identify which clients are behind on payments.
If you already use Xero to create invoices, combining it with Rotessa is a simple and streamlined process.
Whether you're sending one-time transactions or scheduling monthly payments, billing your clients just got a lot easier. Integrating Rotessa with Xero can save your business stress, time, and money. Now that you've seen the difference these programs make for Compass Accounting CPA Ltd, you might be wondering: how can they benefit your business? 
If you're interested in learning more about how Rotessa and Xero can help your business, contact us today!