---
QuickBooks Online is an industry-leading name when it comes to accounting software for businesses. The program's interface is simple, user-friendly, and you don't have to be a professional accountant to navigate all the features it has to offer or complete a QuickBooks setup.
With such a robust and flexible product, it's no wonder that QuickBooks Online is a top choice for many entrepreneurs and business owners. The software's innovative advancements have given businesses some major advantages that stretch beyond simply invoicing, pulling up reports, and tracking expenses.
Let's take a look at what Quickbooks can really do for your business and the true value of a well-managed bookkeeping system.
Saves you time
It's no secret – running a business takes an incredible amount of time, energy, and effort. Along with managing operations, keeping up with daily tasks, producing goods, providing services, sales, marketing, the list goes on – the last thing business owners need is to work within a complicated accounting software. The good news is, technology has developed tools that can save you time and headaches from keeping up with the financial side of the business.
QuickBooks Online allows you to:
Automate tasks
Tasks such as recurring bills and repetitive invoicing can be automated, which not only saves you time but keeps your bookkeeping system organized.
Batch invoice
Invoicing can be a time-consuming process that can quickly become overwhelming as you take on more clients. QuickBooks Online has a batch invoicing feature that lets you email invoices to multiple clients once, as long as the invoice doesn't require personalization or different prices.
Set reminders
With email alerts on upcoming bill payments and overdue invoices, you won't need to worry about going through your expenses and receivables. Having an organized and automated bookkeeping system can save you hours per week.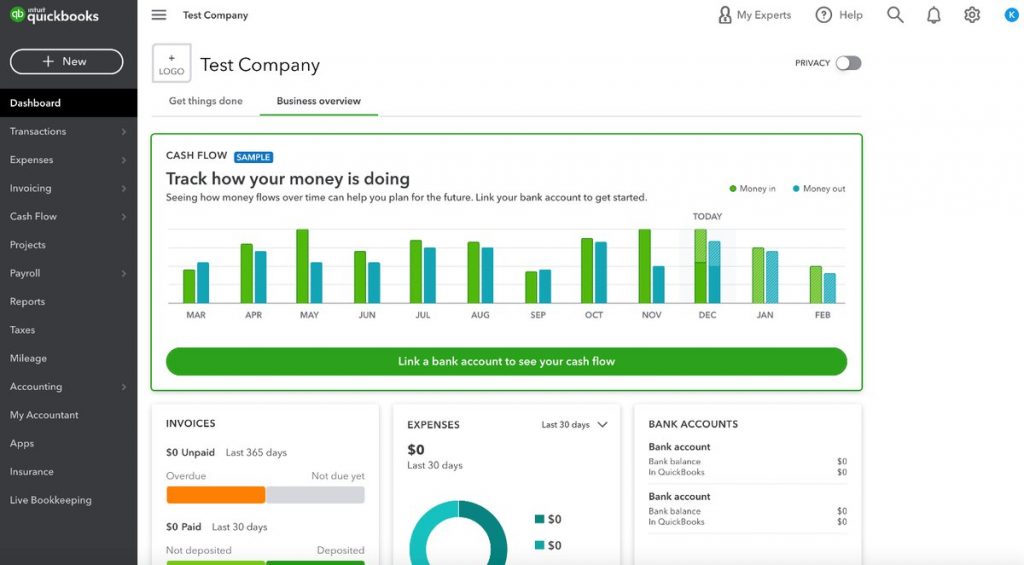 Streamlines your processes
QuickBooks Online is compatible with over 650 apps, including some of the most popular ones for businesses like Rotessa, TSheets, Dext, and Shopify.
You can browse QuickBooks App Store to see all of the apps that can be integrated with the software.
Linking the apps you use for your business with your QuickBooks program streamlines your operations and simplifies tasks such as invoicing, data entry, and more. App integration increases business productivity, reduces errors, and makes for a much smoother workflow.
Plenty of learning resources
As with any software, QuickBooks Online has a bit of a learning curve in the beginning. Thankfully, there are plenty of resources available for training and getting familiar with the program. If you're brand new to QuickBooks, learning how to navigate it can feel daunting. An advantage of such a popular program is that there are plenty of training tools and learning resources available, including the official QuickBooks Getting Started Tutorial, YouTube videos, online guides, and books.
However, one of the best ways to learn the software is through 1-on-1 training with a QuickBooks Online training advisor and professional bookkeeper. While generic tutorials and resources can help get you started, there is nothing quite like personalized training that will not only help you learn how to use the features you need but also understand how to accurately record data.
With 1-on-1 training, you have an expert by your side who will explain fundamental accounting principles, help you set up your bookkeeping system properly, give you tips on how to stay organized, and answer any questions you have along the way.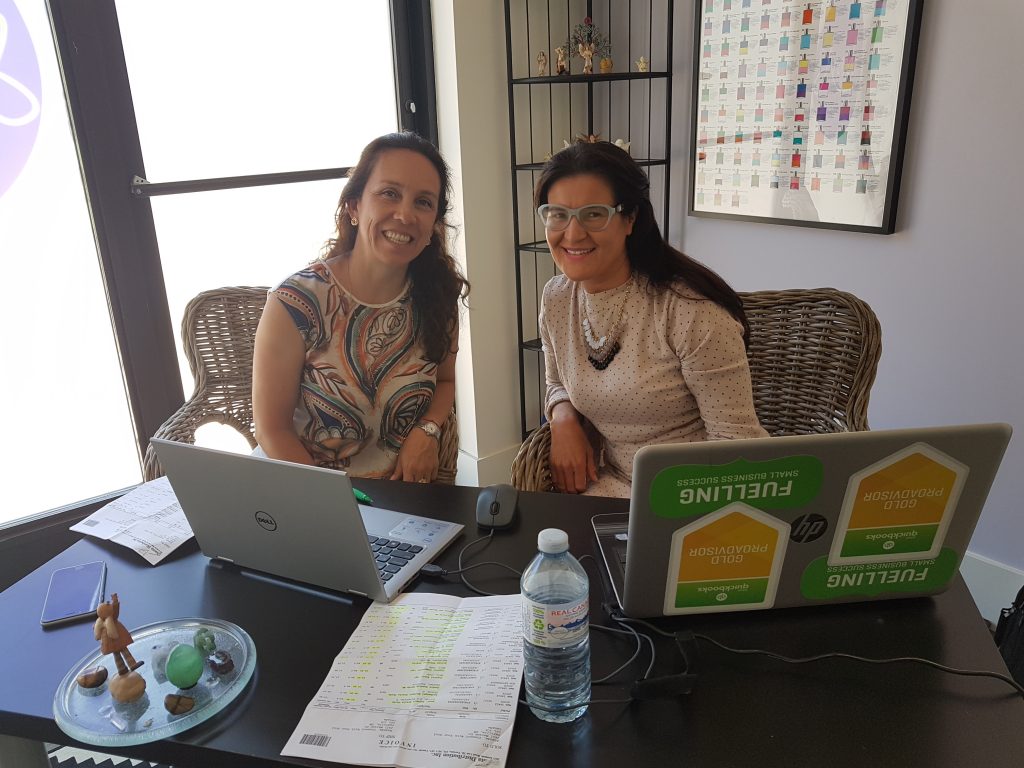 Customizable and flexible dashboard
QuickBooks allows you to tailor the software to meet your needs. Some customization examples include:
Adding, removing, or modifying the icons displayed on the icon bar.
Changing the look, data fields, and format for invoices, receipts, and estimates with ready-made templates.
Filter specific data on reports.
You can also choose from different versions of the program with plans that fit the needs of virtually all businesses and applications, including contractors, start-ups, service-based businesses, product-based businesses with inventory, and an advanced plan that allows room for companies to grow.
Cloud-based software protects your data
QuickBooks Online offers a multitude of benefits as cloud-based software, including the ability to access your account from anywhere in the world. The most important benefit of this technology is that QuickBooks uses secure servers to ensure that your data is safe and secure. Sensitive information is always protected and backed up. Should anything happen, you can recover your data quickly.
QuickBooks Online helps you make better business decisions
Did you know that cash flow problems are the greatest predictor of business failure? In fact, 82% of businesses that failed have reported that cash flow issues were the reason their company closed.
As a business owner, you need to know exactly where your business stands financially, including when and where money is coming in.
Where QuickBooks Online plays a role in managing cash flow is, of course, through reporting and the ability to analyze your cash flow statements. With a click of a button on your mobile device, you have a bird's eye view of your current financial position which helps you make better business decisions in day-to-day operations.
With that said, business owners won't know where their financials are without proper reports. Accurate reporting is crucial for preventing cash flow problems. At Accounting By Sal, we help entrepreneurs and business owners build an effective bookkeeping system using modern practices while educating our clients on good accounting practices. The outcome is an improved workflow that produces consistent and accurate results, supporting the longevity of your business.